When you come to the BarraCrab Caravan Park in Clairview, be ready to catch, eat and touch the freshest fish and crabs you're likely to experience along the East Coast of Queensland! Fishing & crabbing opportunities abound – we're right on the beach.
The kids are guaranteed some unique experiences when they see first hand all that nature has to offer in Clairview.
Where should I go fishing?
The map below shows some of the locations nearby for you to explore.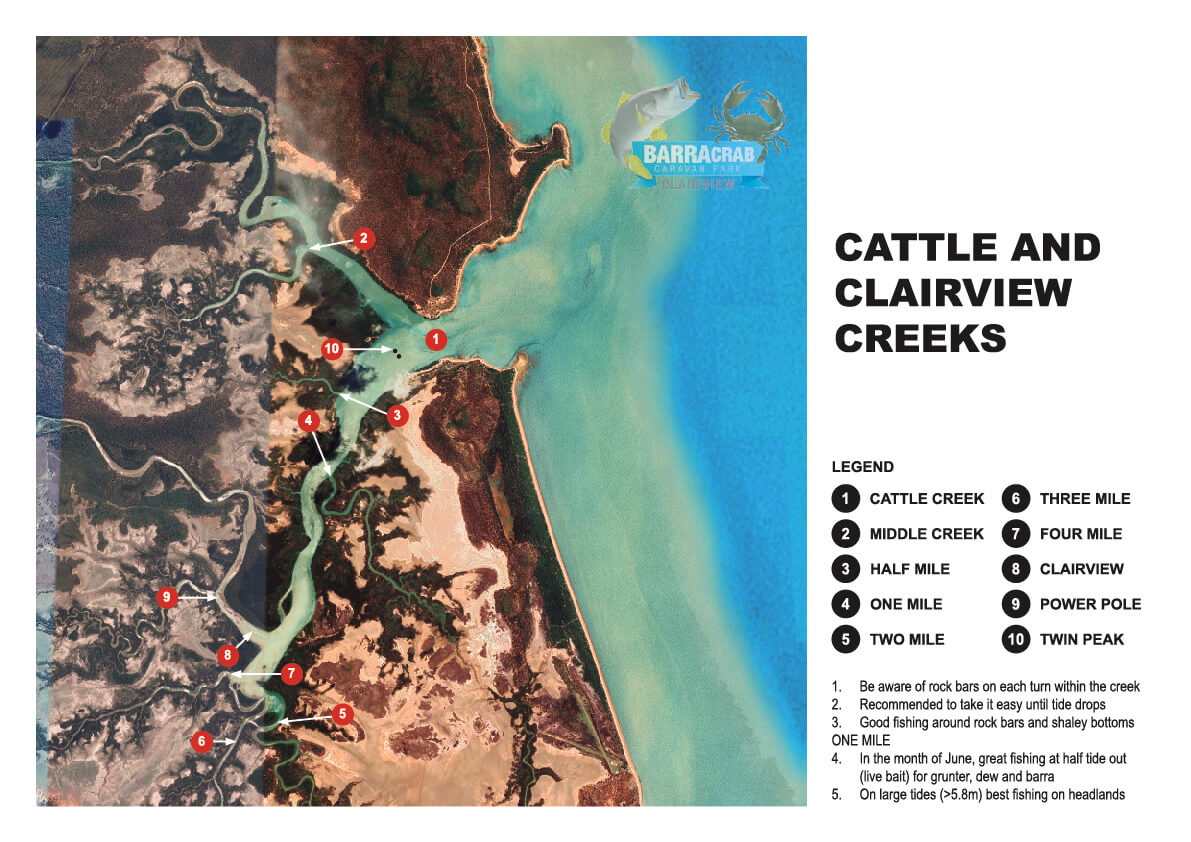 What can I catch while fishing & crabbing?
Barra
Salmon
Flathead
Whitting
Mud crabs